Product Description
Gravity Blanket Is The Natural Sleep Aid - Weighted Blanket offers great all-natural sleep help for Adults by simulating a gentle hug that wraps around you, which would reduce your tossing and turning at least 95%, making you fall asleep faster.
Unique 5- Layer Structure - Cotton Weighted Blanket has a unique 5-layer structure to prevent the beads from leaking out. You don't have to worry about waking up in the morning just like sleeping on the beach.
How To Choose - 15 lb Weighted Blanket is intended for individuals weighing about 130 lbs -170 lbs. Anxiety Blanket is supposed to on the top of the mattress and should not go over the edges of the bed, which can use longer.
*LUXURY MATERIAL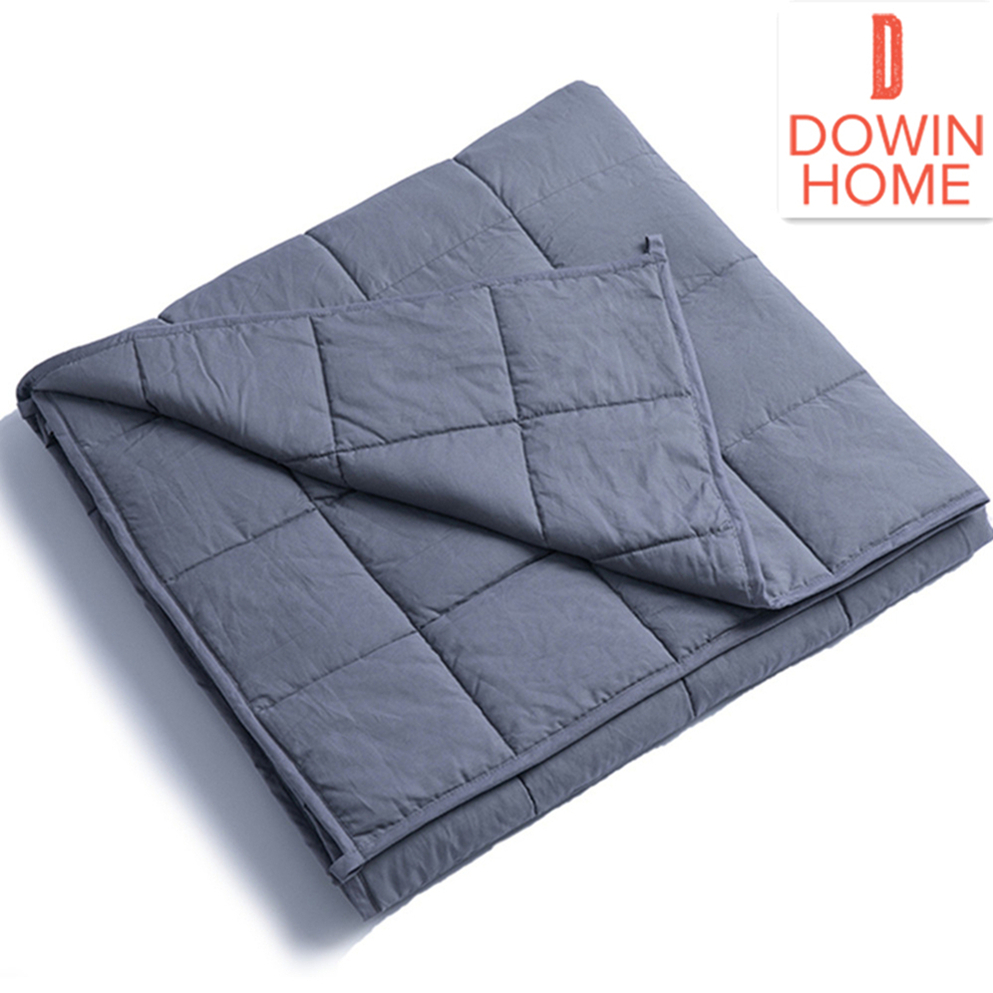 *GREAT 5 LAYERS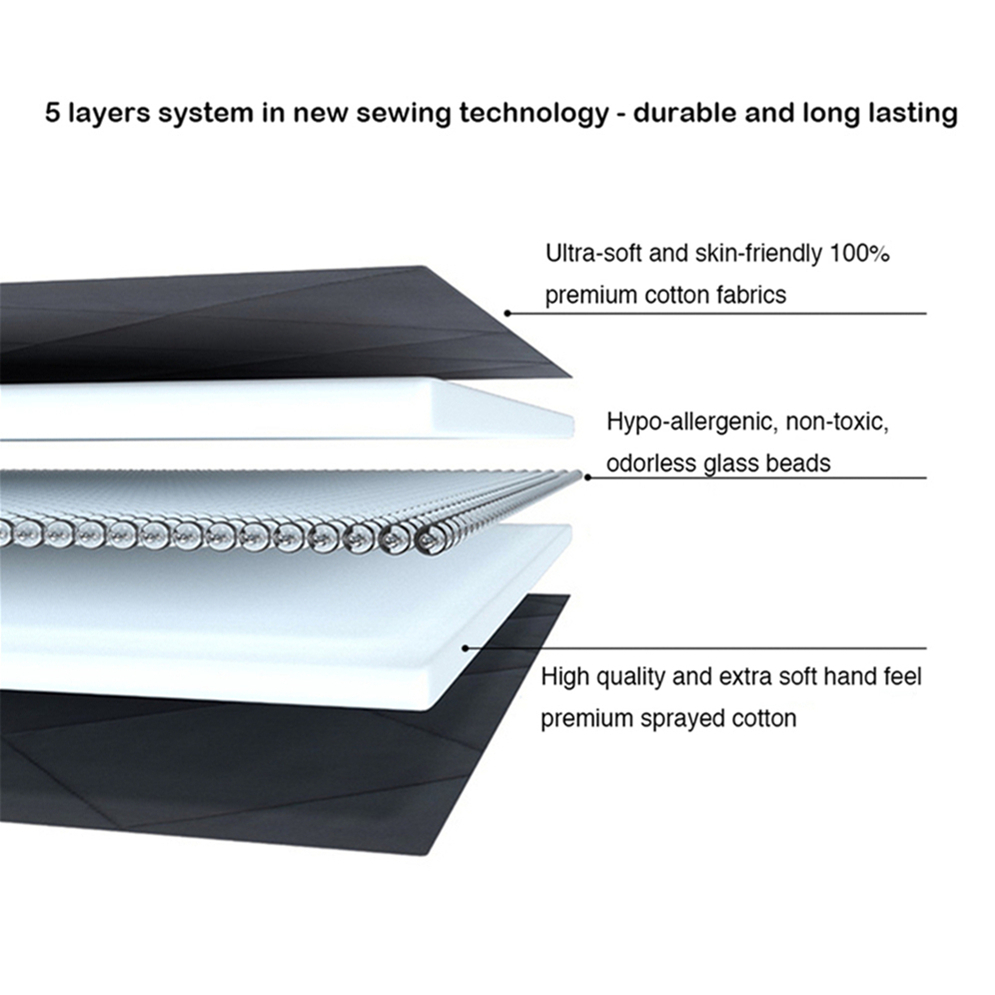 *WEIGHT & SIZE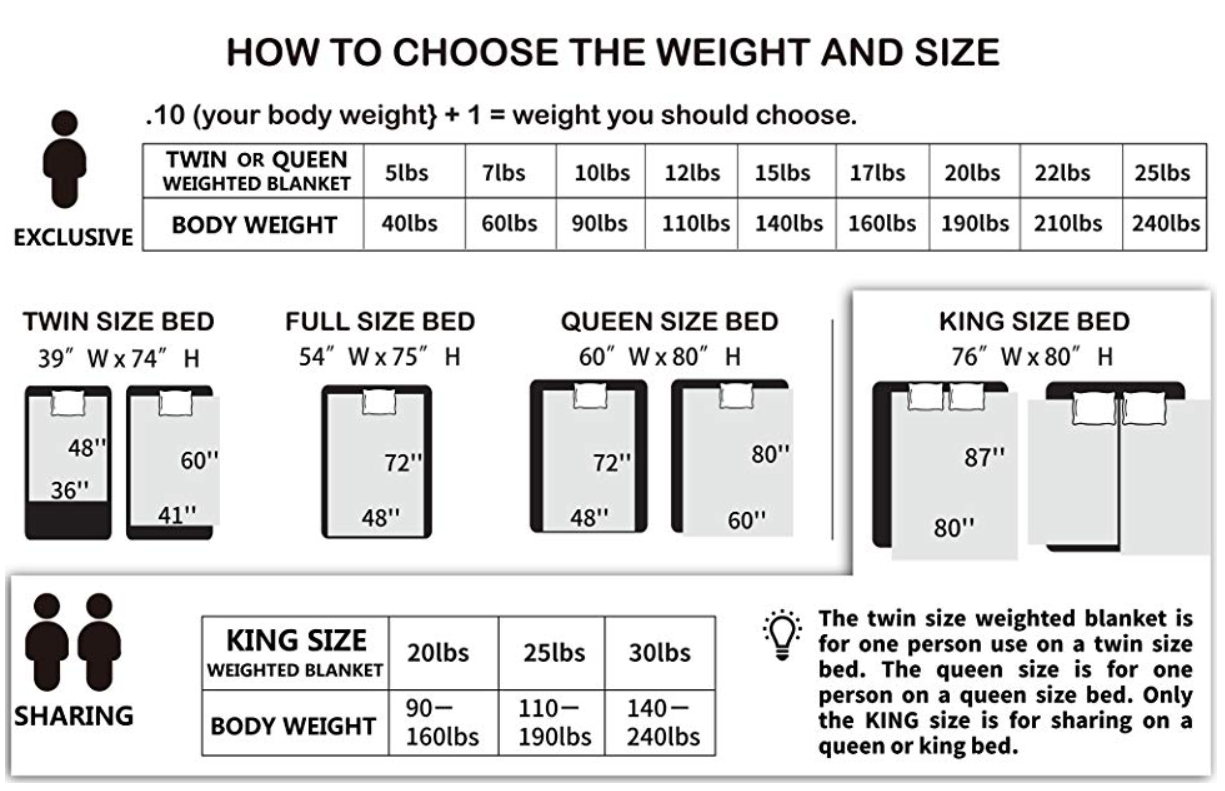 *OUR CERTIFICATES