Product Description
WAKE UP TO A BRIGHTER TOMORROW - Embraced, durable, breathable, hypoallergenic and soft to the touch, Weighted Blanket Queen bedding will create a serene sleeping experience, leaving you feeling refreshed and rejuvenated!
QUALITY Cotton Weighted Blanket: Implement integral hypoallergenic design to keep you cozy and comfortable in all seasons.Reduce the number of filling layers to increase breathable, the integral hypoallergenic fiber filling prevents damage to the internal environment during washing and quick,affordable maintenance.
SUGGESTED WEIGHT & SIZE: Research recommends the Weighted Blanket should be a minimum of 10% of your body weight , choose 10%-15% of you body weight acoording to your preference this Gravity Blanket perfect for adults and kids. We recommend 15 lb Weighted Blanket for Single bed, which can also be used by singles on larger beds.

*LUXURY MATERIAL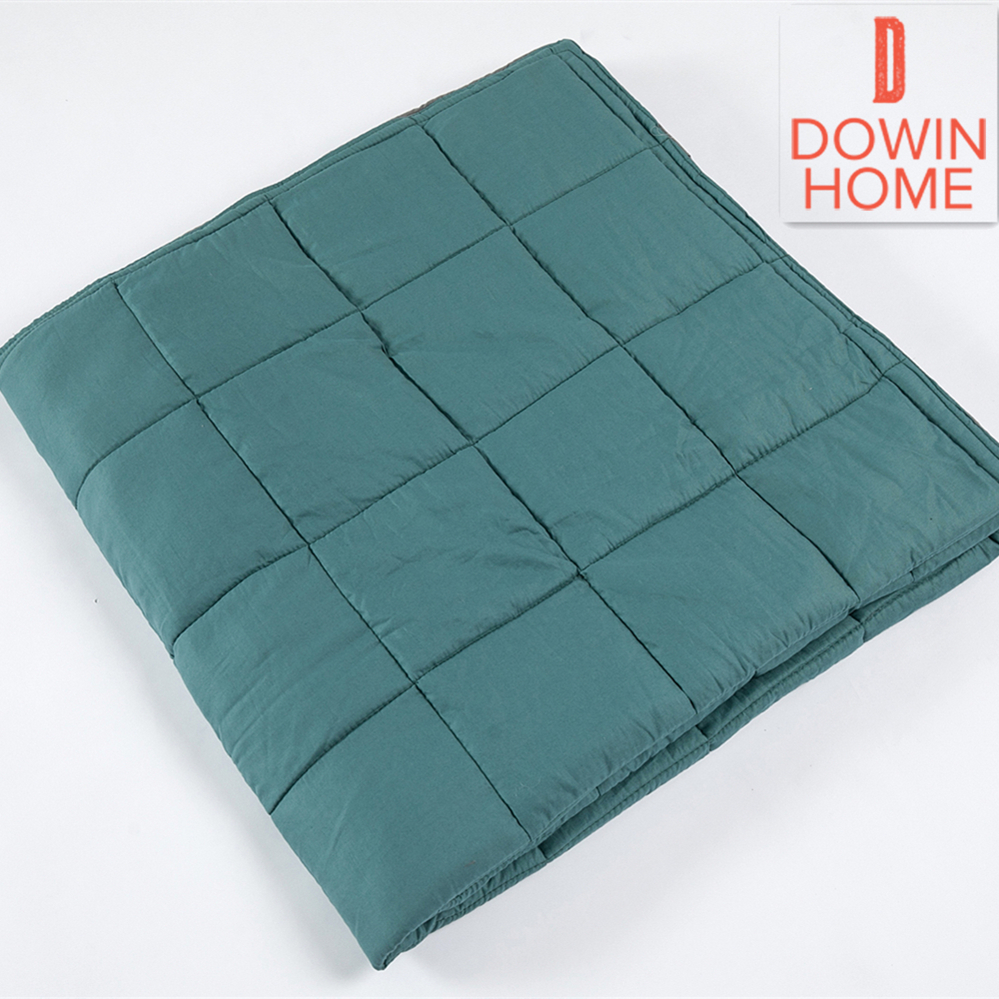 *GREAT 5 LAYERS


*WEIGHT & SIZE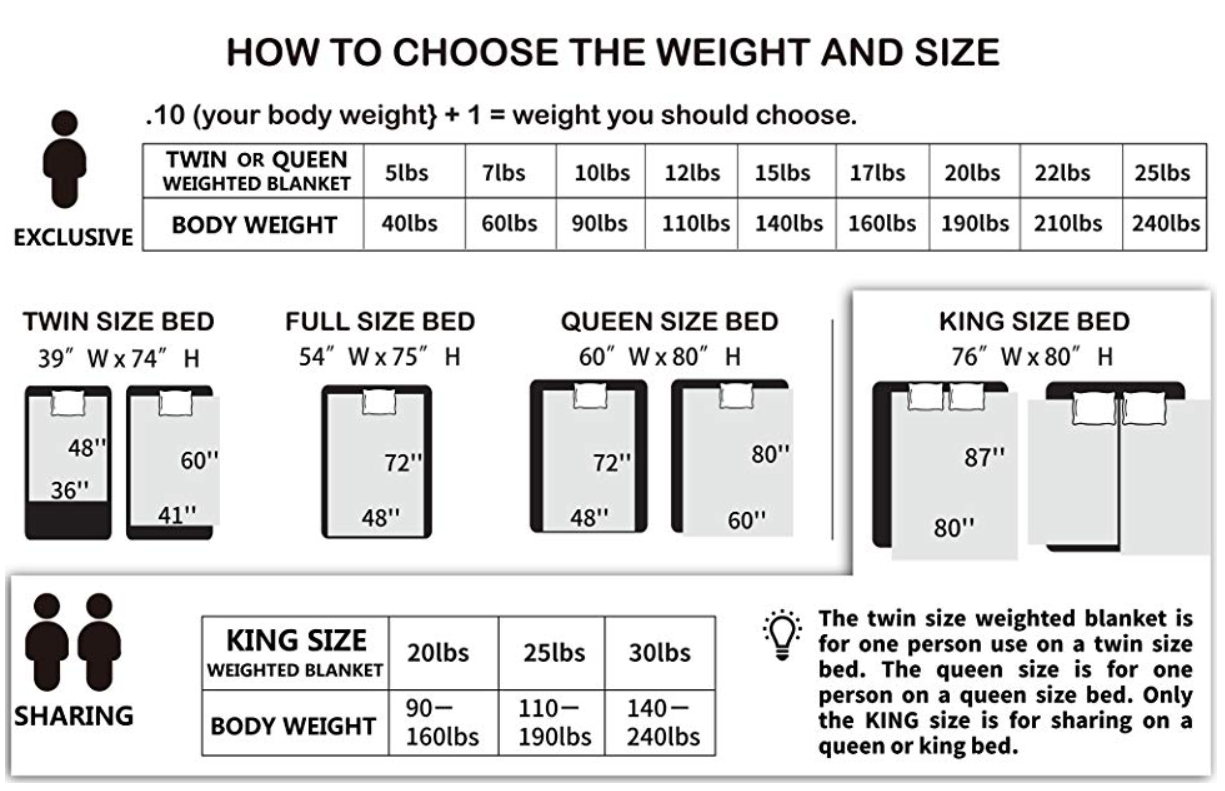 *OUR CERTIFICATES